The

EDGETM

Process

Our unique approach to enabling digital enterprise helps you re-imagine your business and delivers measurable transformation to your business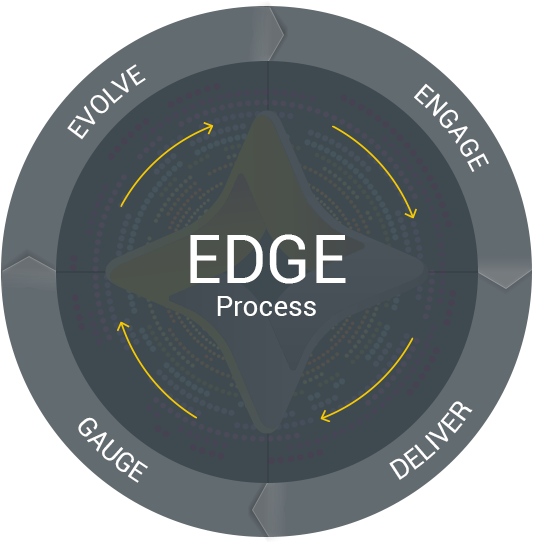 How do I stay abreast of Tech Trends?
Refine and Replicate method
Innovate to improve efficiency
Support and maintenance services
Empower to capture growth
Am I creating Quantifiable Standards?
Performance analysis and Bug Fixes
Multiple platform testing
Assess optimization levels
Evaluate success rate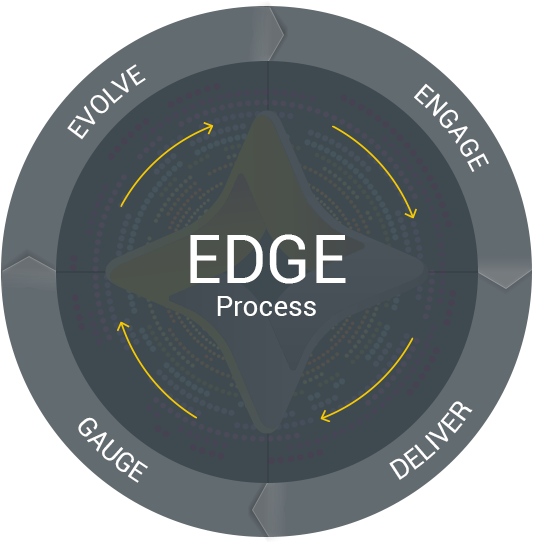 How do I convert my business into a Digital Enterprise?
Analyse and evaluate existing system
Identify strategic opportunities
Build trust through transparency and responsiveness
Create actionable digital roadmap
How do I attain Value & Digital Automation?
Dynamic applications and innovative solutions
Stellar user interface and experience
Set up systems, Configure platforms
Optimization and automation
Tangible value add