Internet of Digital Transformation, Changing Economics
Source: Cio
The challenges and opportunities for IT in this digital age are enormous. According to Scott Sorokin, with the rapidly increasing consumer demand and the explosion of data, every marketer must understand their company's technology and a CIO must understand customer communication goals.
read more
---
Advanced analytics will put big data to good use
Source: edn
According to Technavio, there are four emerging trends that are impacting the global big data enabled market. In a recent report on the topic, they outlined the impact of enterprise mobility, big data and cloud computing, social media, and analytics in the 2015-2019 timeframe.
read more
---
The cloud computing effect: Better security for all
Source: infoworld
Cloud computing offers lots of benefits, but improved security is not one that makes many IT lists. In fact, many -- perhaps even most -- IT pros still believe that cloud computing means a huge step backward in terms of security risk.
read more
---
Top 10 Big Data Technologies to Start Adopting Today!
Source: dzone
Big Data is exploding and new projects are springing up daily from companies all over the world. The good news is that all the technology is open source and available for you to start adopting today. Check out the top ten lists to get started.
read more
---
Select the Right Tools for Your Digital Transformation
Source: cmswire
A survey by the MIT Center for Digital Business rates digital transformation as one of the three most important management tasks in the coming years. However, selection of appropriate software that suits your business needs should be carefully considered as critical factor for success.
read more
---
How CIOs Shape a Digital Transformation Strategy
Source: cioinsight
According to a McKinsey survey, when IT takes the role of a partner to the business rather than as a technology consultant, the benefits are remarkable. CIOs can create significant competitive advantages through strategic use technology to digitize the enterprise and making users more productive
read more
---
Why the Omnichannel Customer Experience Matters
Source: slideshare
Relationship between a company and its customers has changed. In the past, companies controlled how, when, and where their customers interacted with them. Now, the tables have turned -customers dictate how relationship grows, making every interaction either adds to or subtracts from their relationship.
read more
---
Virtual Reality is the New Reality for Brands
Source: brandchannel
Jean-Jacques Rousseau found that while "The world of reality has its limits; the world of imagination is boundless." VR is powerful because it opens up a whole new world of opportunity for both people and the brands that serve them. With VR the power to bring imagination to life becomes almost boundless.
read more
---
Will Virtual Reality Help in the Digital Workplace?
Source: cmswire
Besides gaming and a couple of other relatively niche activities, can Virtual Reality actually offer anything of 'real world' use? Of course! There are a lot of ways VR could find its way into the workplace, few of these are already in use, becoming the part of their daily experience in future and others are in the pipeline.
read more
---
5 ways augmented reality will transform your business
Source: zdnet
AR merges the virtual and the real world! From better access to medical processes and improved customer service to expert help for remote workers- Augmented Reality will help businesses work smarter, holds plenty of scope for companies looking to work smarter and making staff much more productive.
read more
---
Thin Clients: A Replacement for Regular PCs in Highly Secure Environs
Source: pcquest
Thin clients are low-cost diskless computing devices, functioning as a virtual desktop using the computing power residing on networked servers. For today's business climate where time is money, thin-client is a blessing given its many benefits such as minimal downtime, lower maintenance and a more secure, controlled environment.
read more
---
How Thin Clients Help Streamline IT Management
Source: rapidbi
Desktop virtualization opens up a new world of IT flexibility as far as businesses are concerned and thin client technologies play an important role in streamlining many of the associated processes, without needing to support them all with expensive and complex IT infrastructures in-house.
read more
---
Why It's (Finally) Time to Embrace Thin Client Technology
Source: Cio
An experience that is instant on/off, embodies simplicity and reliability and not only has the performance of a PC but can be updated without any user impact is most definitely a compelling idea. Thin Client Technology has progressed much of this since its inception, writes Rob Enderle.
read more
---
Really big data: Managing customer insights in China
Source: econsultancy
As marketers, we all have our challenges when gathering, analysing, and using customer data to make decisions. But how are marketers making data actionable in one of the world's largest markets. To find out, Econsultancy invited few client-side marketers to discuss this and other topics at roundtables.
read more
---
Is Big Data Overhyped?
Source: Simplilearn
Big Data has revolutionized the way we do business. It is said that 90% of all existing data in the world was generated only in the last two years. This be true, a technology that can handle the huge volumes of data, administer these data sets and use it beneficially is indeed the need of the hour.
read more
---
Why Tomorrow's Leaders Need to Be Big Data Evangelists
Source: insidebigdata
Big data plays an integral role in developing a competitive advantage in most any industry. According to the Ivey Business Journal, "data is now woven into every sector and function in the global economy." According to their research, big data is an important tool for organizational efficiency.
read more
---
Enterprise Networking in a Cloud World
Source: kevinljackson blogspot
Enterprises must rethink network management in the cloud computing world. With the entire infrastructure stack now fully programmable, the need to integrate the network with cloud compute services is essential that helps improve availability, temper costs and reduce the risk of security breaches.
read more
---
Is it time to shift from Dev-to- Cloud to Enterprise-to Cloud?
Source: Forrester
A Forrester study recommends that enterprises get their networking team involved with the cloud migration process as most of the Dev-to- Cloud connections that have been put in place by the developers may not meet corporate security or WAN performance standards.
read more
---
The Internet of Things
Source: theinternetofthings
Internet of Things is a new beginning!. In 1999, Kevin Ashton coined the term 'Internet of Things'. However, it is the Cloud, operational from 2000s, that enables IoT. Buildings, cars, consumer products, and people have become information spaces and the ability to read data has become the top-level skill.
read more
---
What are the five main markets for IoT?
Source: readwrite
The Internet of Things (IOT) is accelerating at an impressive speed, forecasters predict 25 billion devices will be online by 2020, creating over $300 billion opportunities for companies involved. Bain & Company cut the IoT pie into five slices, calls the "major emerging battlegrounds" that defines the industry.
read more
---
How Big Data is Powering the Internet of Things (IoT) Revolution
Source: simplilearn
With the Internet of Things expected to have potential to connect 10 times as many as 28 billion devices to the internet – from cars to bracelets – by 2020, there is going to be a vast amount of data that IoT will generate, and in today's world, well-analyzed data is extremely valuable.
read more
---
11 Cloud Trends that will dominate 2016
Source: cio
Along with social, mobile and analytics, cloud technologies have earned a place as one of the core disruptors of digital age. Its interaction with the rapidly growing data suggests there are lots of disruptive opportunities for cloud in 2016. Five industry insiders share their predictions for what 2016 holds in store for the cloud.
read more
---
4 Reasons to Bank on Optimized Workflow
Source: incontextmag
Information may be power, but it can also be a complex mess and so businesses prefer workflow processes to better manage business. Workflow solutions provide a comprehensive platform to manage data using automated processes that help store, process, secure and retrieve the data.
read more
---
Why Move To The Cloud? 10 Benefits of Cloud Computing
Source: salesforce
Cloud is fast becoming the new normal. Many businesses are moving to the cloud as it increases efficiency, helps improve cash flow and offers many more benefits. Ten of the benefits of cloud computing in this article would be enough to convince many businesses to move their business to cloud.
read more
---
Technology's Impact on Your Business Innovation and Transformation
Source: chiefexecutive
Technology providers can be enablers and key partners in the process of integrating data into real-time operations to gain efficiencies or provide market differentiation. However, businesses themselves need to play a large part in finding and delivering on that value proposition.
read more
---
Virtual Reality Offers Plenty of Business Opportunities for Entrepreneurs
Source: Entrepreneur
Virtual reality is essentially an artificial, software-created environment presented to users in such an immersive way that it is accepted as real. By stimulating the senses of sight and sound –and sometimes touch– we can interact with a virtual environment in much the same way as we would the real world.
read more
---
12 Web Development Trends for 2016
Source: usersnap
According to Thomas Peham, with the upcoming frameworks and evolving technologies, this year looks very promising for the web developers. A lot of new technology is coming to the market and that means things are about to change. Peham lists twelve web development trends for 2016
read more
---
How Augmented Reality Works
Source: Howstuffworks
Augmented reality is changing the way we see the world. The basic idea of augmented reality is to superimpose graphics, audio and other sensory enhancements over a real-world environment in real time….Kevin Bonsor writes about where augmented reality is now and where it may be headed soon in future.
read more
---
Digital Transformation Starts with the Customer
Source: cmswire
Digital transformation means aligning, unifying and building the esxperience around the customer. A company cannot provide a great customer experience unless it uses brand new technologies. Digital transformation starts with customer, so every business must first focus on customers and what they need.
read more
---
How Self-Service Kiosks Are Changing Customer Behavior
Source: Harvard Business Review
Self-service Kiosks help providing customers more control over their specifications. According to a research done at Harvard Business School on intersection of operations and customer behavior, it turns out that Self-service technologies can pretty dramatically change what people do and how they act.
read more
---
Is Your Organization Ready For Total Digitization?
Source: Harvard Business Review
According to a research done by MIT CISR, it has found that enterprises are using one or more of three approaches to managing total digitization: convergence, coordination, or a separate digital innovation stacks approach which results in different objectives and measures of success.
read more
---
Big Data and the Future of Business
Source: Technology Review
Big data will change business, and business will change the society! A review conducted by MIT Technology says that, the big-data world is still very new and all the drawbacks of big data can be simplified surprising us, just as it would an ancient man with an abacus looking upon an iPhone.
read more
---
How the Internet of Things will Change Your Business
Source: The Mozy Blog
Beyond tablets, laptops and desktops, the Internet is now collecting and transferring data through various resources and is also used by many small businesses across many industries. Mark Burdon lists down 6 areas of businesses where IoT brings down cost, create efficiency, and lighten workload.
read more
---
Creating a dynamic platform for social interaction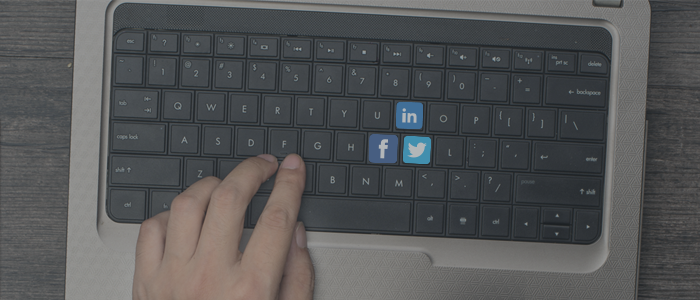 One of our clients from the education sector wanted us to create a social platform for interaction of their stakeholders. Check out in this case study how NorthAlley accomplished the task and built a dynamic and interactive system for them.
Download
---
Social Media Integration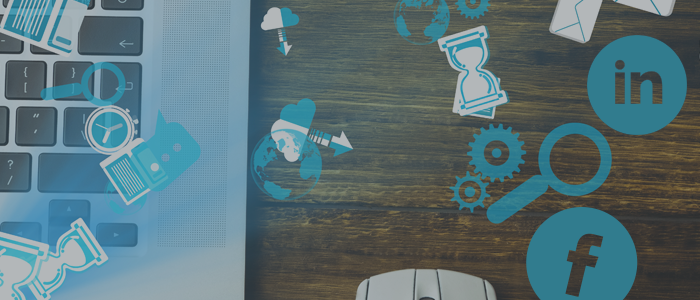 Our client wanted to integrate social media functionalities within their platform to reap the benefits of new media. Find out in this case study how NorthAlley enabled digital technology to help the client up their game in the digital space.
Download
---
Data privacy and secured hosting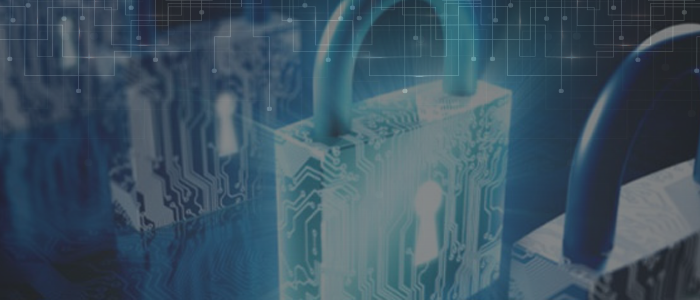 Read in the case study how a client found in NorthAlley the perfect partner for hosting their data securely on the cloud for optimum access and maximum performance.
Download
---
Remarkable user experience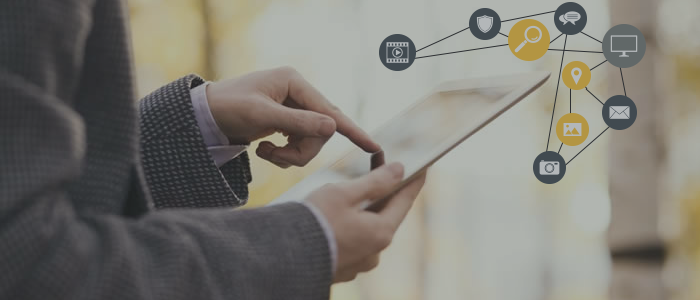 In this case study, we highlight how NorthAlley enabled the client to deliver remarkable experiences to their users by enhancing user satisfaction through improving the usability, accessibility and pleasure provided in the interaction between the user and the product.
Download
---
Data Analytics and Reporting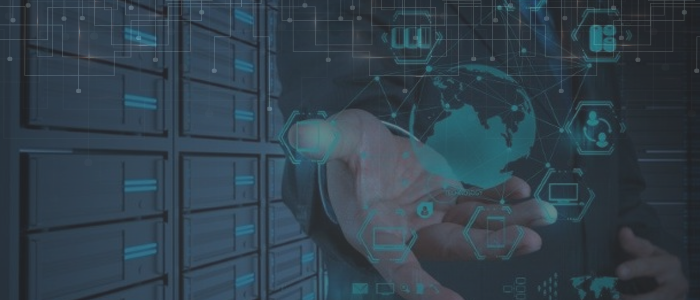 NorthAlley is an expert in the science of examining and analyzing raw data with the purpose of drawing conclusions about that information that can be used for better decision making. Read about one of our data analytics and reporting solution we developed.
Download
---